27-Oct-2017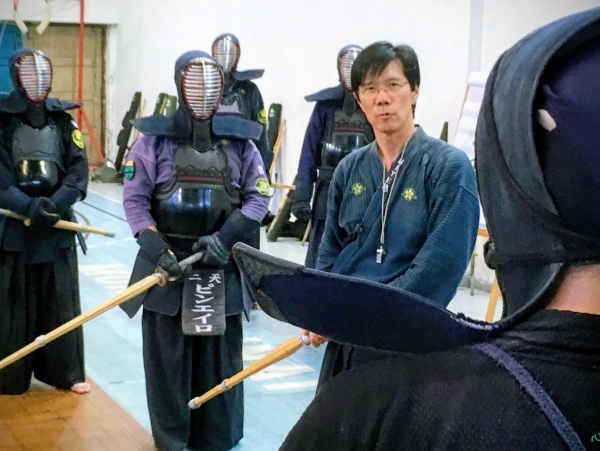 "There´s no better feeling than training above Sensei´s watch, his eyes were trained for so long, which show us pride, determination, and focus. Unstoppable serene eyes that show us kiai around him, eyes that are as a lapidary tool which knows all the way to transform a stone into a sculpture, eyes that will never leave you when you´re following the Budo path.
Sensei arigato" Soares
Nor a pinch more or less is what makes the difference in a dish for excellence.It would be a sacrilege to let pass the cooking.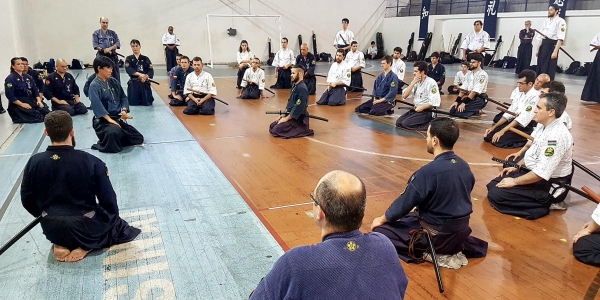 "This was my first Gashuku. When I arrived at Tijuca´s dojo (Rio), I felt an energy that I´d never felt before. So strong, so sincere, that it would be impossible not to notice. Already in the first minutes, I realized that everything I had learned in 3 months of Niten would be tested. I realized that the main purpose wasn´t to dig for the raw material that was inside of me, but rather polish what I already had from the most valuable. Meeting Sensei Kishikawa was such an honor! To have the opportunity of receiving corrections, advice, and smiles both from Sensei and the Senpais from other units was a true gift for my body and soul. Arigatô Gozaimashitá Sensei, Senpais, and everybody from Niten for being in my life. And let the carbon becomes, hopefully, one day, a sparkling diamond! " Portilho - Juiz de Fora
Usually, we feel tested when we go into a tournament and competitions.
Having this feeling in a Gashuku (intensive training) means an engagement with the (Samurai) Path.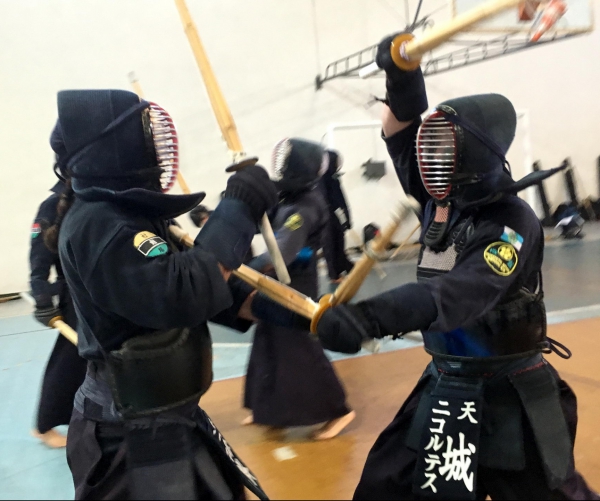 "Konbanwa Sensei! Shitsurei shimassu!
It´s so important the participation in a gashuku so rich in details and spices. The banquet was set on the table, and we could revisit since the basic kamaes even the most complex, the fundamentals of Iaijutsu within katas of various styles.
For the main chef, there are many nuances of smells, textures, colors, and flavors that can turn a regular recipe into a sublime experience. In the gashuku, Sensei presented a range of possibilities, paths, and secrets. It was a wealthy experience and the interaction with colleagues from RJ [Rio de Janeiro] was crowned with a great workout and an amusing get-together.
The refinement of the Combat´s general perception begins with the hearing. Avoid making mistakes that prevent us from moving forward and, also, whenever possible, enjoy the banquet of techniques.
Arigato Gozaimashita! Sayonara!" Ivan - Juiz de Fora
Having a range of possibilities during the application of techniques and positions is nothing more than respect the individuality of the practitioner.Putting him through to apply only one of them is, in a few words, to "Kill the artist" that exists in each of us.Long life to the feast of techniques!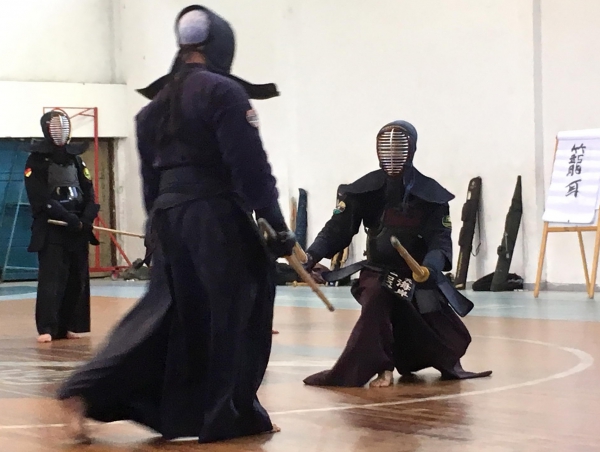 "Konbanwa, Sensei!
Shitsurei shimasu,
During this gashuku, as in all others, the main ingredients were presented in all the dishes of the day: the physical intensity, the will to progress, the watchful eye to details and corrections from Sensei and Senpais, the wisdom and the sparkling diamonds, as well as others no less important ingredients.
However, one ingredient excelled in their flavor notes, included in all the dishes in a special way in this event: the joy!
Since the boarding of the Juiz de Fora´s entourage, passing through the conversations during the trip, the katas, snacks, the companion of colleagues in the gashuku, the weapon preparation, the exchange of ideas, the experience of the patches together, sweating at the same heat of combat, the birudo and the return. All of this, this time, in a tasting of a little more experienced perspective, it was possible to appreciate more clearly this ingredient so expensive, the joy, toward every moment, in every bite, every dish, each footprint on the Path.
Doumo arigatou gozaimashita, Sensei, for providing us this Kaiseki Ryori*.
Sayounara!" Durval - Juiz de Fora
25 years ago, when I founded Niten, I promised myself that I wouldn´t prepare the same recipe "Samurai´s fitness center".
It would be this time, a revolutionary course called "Samurai´s Temple".
Here, the ambition gives rise to Happiness.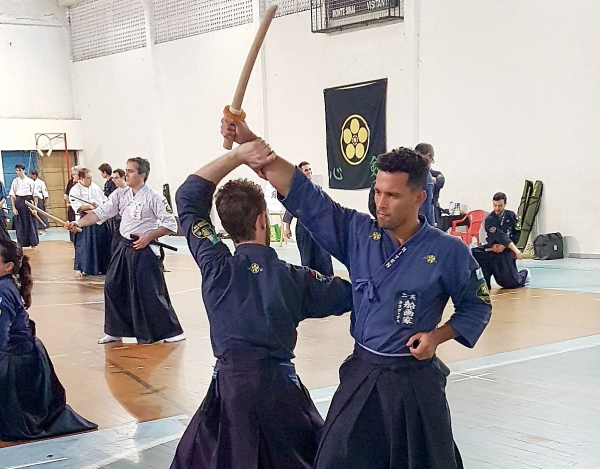 "Domo arigatou gozaimashita Sensei, por vir ao Dojo e nos prestigiar com sua presença. Cada palavra que o Sensei dizia, cada sorriso que o Sensei dava, cada movimento que fazia me energizava, me mantinha mais animado para tentar realizar cada ensinamento. Acho que foi uma das poucas vezes que saí de um treino tão puxado e intenso e ainda assim possuía energias pra continuar, continuar a ajudar a arrumar o dojo por completo, continuar a ir ao birudô com o Sensei, me divertir muito e a continuar ao caminho de casa que nesse dia nem parecia cansativo." Miron - Botafogo
I canceled my trip to Japan due to recent political conflicts in that area (North Korea) and then I chose what I had to do: push on my students from Rio de Janeiro. The words of this student confirm that I made the right decision."To taste" each fight posture (kamae) is to understand the essence of each one of them and of their founder.Eating in a hurry will be a total waste as well as a great harm to health.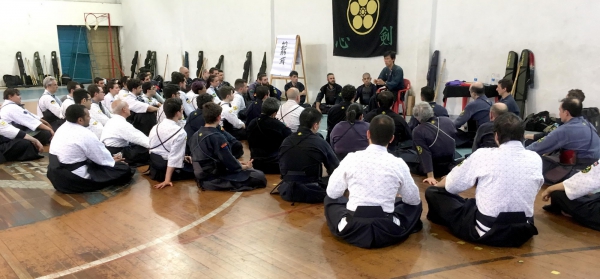 * Kaiseki Ryori =
(Coffee with Sensei de oct-05th. Kenjutsu: Kaiseki Ryori)