por Niten - 11-jan-2017
The Samurai used to say that real kids are the ones that fight, jump and run. They were happy.

In those days that was possible, but nowadays, with so much they are expected to do and pressure from all sides, truly happy children are rare.

Rare, but they exist.


por Niten - 08-jan-2017




In training it is necessary to be silent and ready to listen.
The sword's movement.
Your master's words.
Yourself.
To learn to listen is to give each sound its proper importance and reverence.


"To The Niten Cultural Institute, at the service of Master Kishikawa Sensei. In this family (Niten) I found energy, inspiration, courage, determination and focus to follow throuth my project. I thank you Sensei for the opportunity to learn the values and strength of the Samurai, for sharing the strategies and techniques of Musashi Sensei* and from the Hagakure teachings. These are certainly essencial ingredients for the messages that I placed in my book. I also extend my thanks to my practicing collegues, for their presence and incentive allow me to practice and to have force of spirit in the search for my objectives. I am eternally greatefull for being welcomed in this family and I hope to give back the good that I have been receiving by living with all of you."
Part of the book: "The power of listening" from the Niten student Rodrigo Leite.

*Musashi Sensei is how the students of the Hyoho Niten Ichi Ryu School call the founder of the School, Miyamoto Musashi.
por Niten - 04-jan-2017
Shin Nen Akemashite Omedetou Gozaimasu.
Congratulations to you for having survived and managed to be alive in 2017.

'Discipline' and 'Fun', these are the two things that we need in order to be happy.
So, the festivities are over.
The moment now is to have discipline.
Discipline to fight, to win,
because the war has already begun.
Do not wait for the end of the month, because time flies by quickly.
Discipline, discipline, discipline.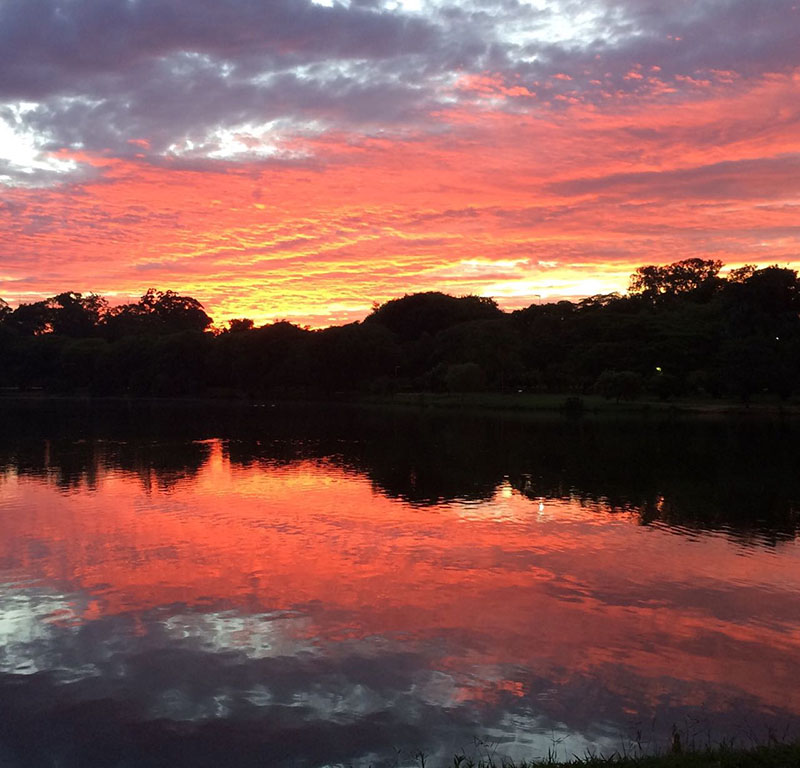 My training on January 2nd 2017: 5 in the morning


por - 27-dez-2016


Em 2017 vamos para cima dos nossos desafios!
Treinar forte para enfrentá-los com energia!
Nos vemos em 2017 nas unidades do Instituto Niten
por Niten - 10-out-2016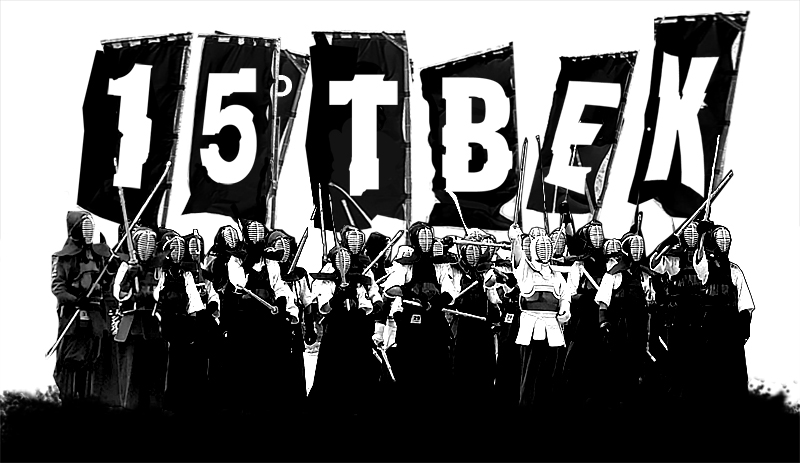 O Nosso Torneio por equipes será em São paulo!

Dia 22 de Outubro, Sábado - a partir das 9hs
Na APCD - Unid. Santana
(Próximo ao terminal Rodoviário Tietê)
Mais informações no Calendário


por - 27-jun-2016

Veterano de Kenjutsu, arte da espada inspirada nas técnicas de luta dos samurais, conduz a Tocha Olímpica Rio 2016 em Campo Grande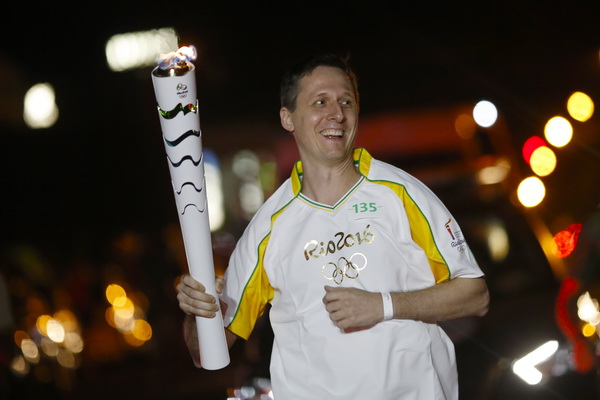 Wenzel Böhm conduz a Tocha Olímpica em Campo Grande



Divulgação/Cobertura Oficial do
Revezamento da Tocha Olímpica

Campo Grande – Duas tradições milenares unidas pelas mãos de um condutor. Nascido na Áustria e criado no Brasil, Wenzel Böhm é Sempai (veterano) de Kenjutsu, arte da espada inspirada nas técnicas de luta dos samurais que protegeram o Japão por anos. Foi ele, convidado pela Nissan, o responsável por levar a chama olímpica pelas ruas de Campo Grande, no Mato Grosso do Sul, neste sábado.

"A Nissan é uma empresa japonesa e fiquei muito honrado de poder representar a filosofia Kenjutsu no Revezamento da Tocha Olímpica Rio 2016. Eu me sinto pequeno diante de tantas histórias que são contadas nesse trajeto, mas é um reconhecimento muito importante. Quando as coisas têm tanta tradição assim, elas carregam muita energia".

Durante o percurso, uma prova da admiração que Wenzel carrega pelo Brasil: alguns de seus alunos, vestidos com o "hakama", calça usada nas lutas, acompanharam cada passo do "Sempai", tirando muitas fotos. Braço direito de Jorge Kishikawa, precursor do Kenjutsu no Brasil e fundador do Instituto Niten, Wenzel começou a treinar há 20 anos e em pouco tempo já se tornou professor, passando a viajar por todo país difundindo a filosofia japonesa.

"A Tocha Olímpica carrega vários valores que nós também acreditamos e trabalhamos muito, como coragem, energia, vontade de ir além. Se você vê um samurai, você enxerga nele uma energia, uma entrega diferente, ele vive intensamente. Vejo que com os condutores da tocha olímpica também tem muito disso".

Hoje o Instituto Cultural Niten está em 16 estados, em todas as regiões do Brasil, e também na Argentina, Chile, Uruguai e México.


(...)


Continues (complete post)


comments
1 of 1
Maurício Borges - Belém (PA)Konnichiwa Senpai Wenzel e demais Samurais do Niten, Yoroshiku Onegai Shimassu.
Shitsurei Shimassu.
Parabéns Senpai Wenzel, por mais este feito. que é único e mundialmente comemorado.
A escolha não poderia ter sido melhor.
Fiquei muito contente, pelo (Continues)
por Luciana - 13-jun-2016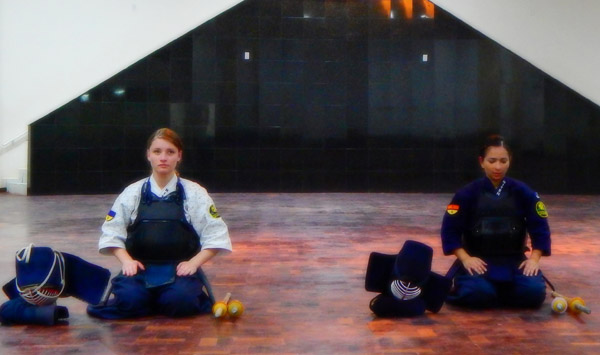 Narabê à - 1ºC

Antes de tudo, domo arigato gozaimashitá Sensei pelo grande ensinamento.
"As mulheres são melhores que os homens"

Quando eu era militar e fui servir em um pelotão de fronteira, eu era a única mulher dentre 81 homens. Sempre ouvia a seguinte frase: "militar é militar, aqui não existe esse negócio de homem ou mulher!" Porém eram as mulheres que tinham as melhores colocações nos testes de tiro. Claro que levei a diante essa frase para continuar em frente, diante de tantas missões e dificuldades.
Após conhecer o Niten ouvi em um Momento de Ouro a frase: "As mulheres são melhores que os homens". No Shinhagakure, o Sensei explica o porquê. Vi com mais clareza no que somos melhores e como superamos a diferença da força e do tamanho. "Melhor postura" e "Menos vícios" e "Melhor pegada na espada", assim uma desvantagem em um golpe se torna vantagem noutro e com esse ensinamento fiz o treino de hoje. Momento de Ouro relembrado no início do treino, pois só havia mulher.
Nessa quarta na cidade de Ponta Grossa tivemos temperaturas negativas, o treino foi firme! Chegamos no dojo, Silvia e eu, colocamos nossos kimonos, limpamos o dojo montamos os equipamentos e seguimos. Fizemos um aquecimento bem puxado pois estava frio demais acredito que por volta de 0ºC, treinamos firme o Dai Ni Kihon, e na hora do bogu já estávamos com menos frio, tremendo ainda, fizemos piloto do kyu com bastante kiai, kiai de estremecer o dojo, apareceram alguns curiosos para ver o que estava acontecendo lá, continuamos e, sem parar, fomos direto para o keiko,
-Mas já?!
E lá foi o primeiro men.
-Hai
O keiko bem puxado, com golpes limpos e bem definidos, o bom de estar com energia é estar com vontade de gastá-la, parávamos apenas para trocar de armas, o kiai não baixava, uma querendo dar o melhor golpe melhor que a outra, o kiai mais alto que a outra, ter a melhor postura que a outra, ser mais agressiva que a outra. Estava empolgada com o trecho do Shinhagakure, o keiko estava tão agressivo e tão bom que quase perdemos a hora do fim do treino. Ainda bem que temos a vantagem de não sentir tanta dor quanto os homens, amanhã estarei toda dolorida, mas acumulando energia para gastar no próximo treino, dessa vez com todos do Niten Ponta Grossa, e nós mulheres que treinamos hoje, estaremos mais fortes no kiai e na luta!.

Arigato Gozaimashitá
Sayounará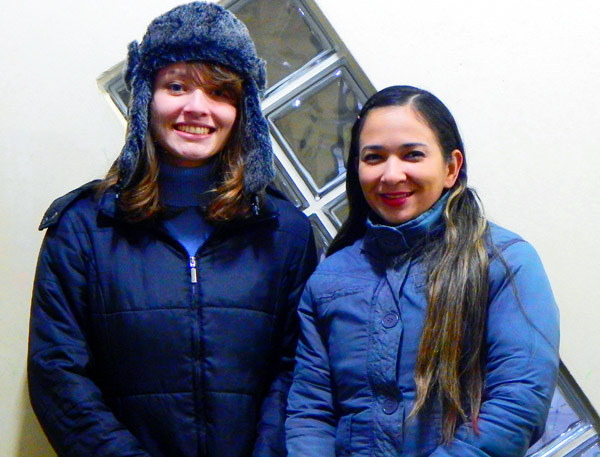 Silvia e Luciana da unidade Ponta Grossa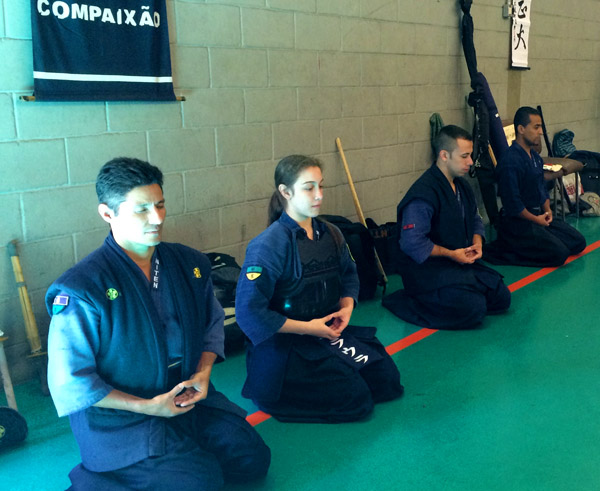 Em São Paulo - Narabê à 5ºC





Alunos Vencendo o Frio
comments
1 of 1
Guilherme Caran - VitóriaShitsurei shimasu,
Konbawa,

Estive recentemente em Ponta Grossa e posso afirmar que encarar essas temperaturas não é tarefa fácil.
Omedetou gozaimasu e ganbatte kudasai!

Sayonara,
Caran (Continues)
por - 24-abr-2016
Em homenagem ao Sensei Jorge Kishikawa
na data de seu aniversário, 24 de Abril,
comemoramos o Dia do Samurai
OMEDETOU A TODOS OS SAMURAIS!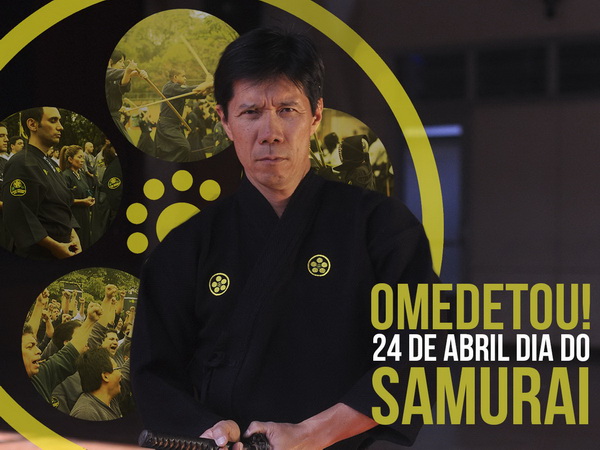 por ADM - 22-mai-2015
Com grande alegria, recebemos a visita do Takeshi na Unidade Ana Rosa.




Takeshi que atualmente mora em Miami, segue firme no Caminho e permanece treinando com seus filhos em Miami.

Arigato Gozaimashita pela visita!

comments
1 of 1
Otavio - BrasíliaTakeshi San!

Tive o prazer de poder treinar com voce quando ai em São Paulo! Uma feliz coincidencia!

Continue firme com esse Ki e essa de terminação de manter o Niten em sua Vida! Levando a espada que da a vida para a terra do Tio SAM, mesmo que sem (Continues)