por Delfino - US/ - 10-Dec-2019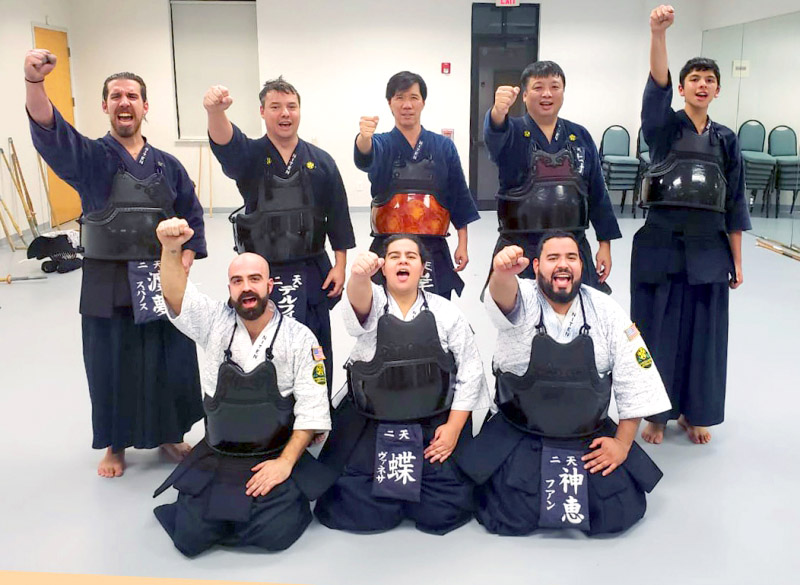 Regardless of the distance, we are ONE, we are NITEN!

por Delfino - CA/Toronto - 09-Sep-2019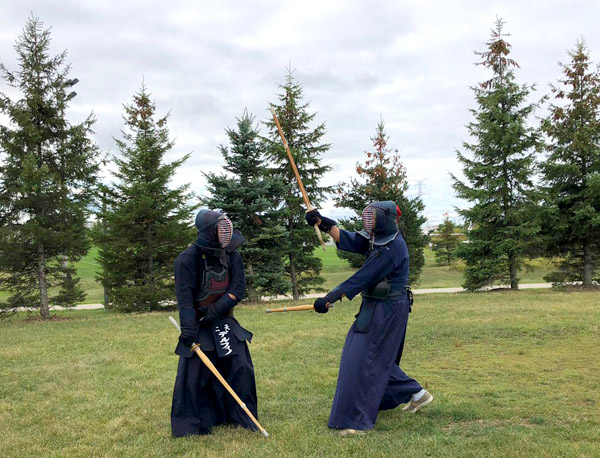 Last Sunday we held our first kenjutsu combat class! It was the perfect weather, not scorching hot nor freezing cold. Keeping the flame of Tradition that has been passed down to us by our Sensei alive!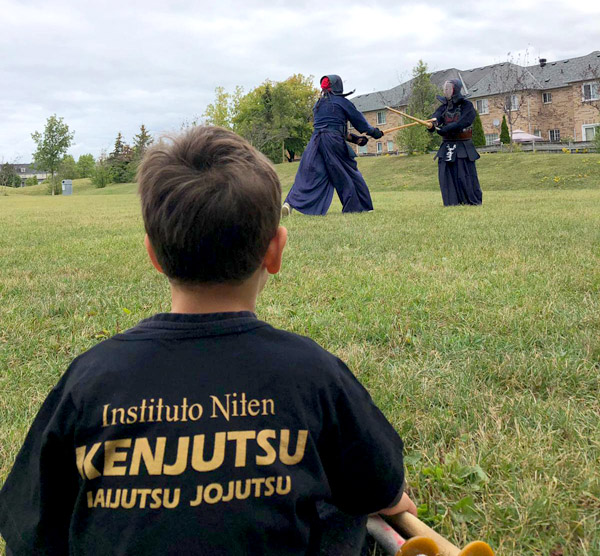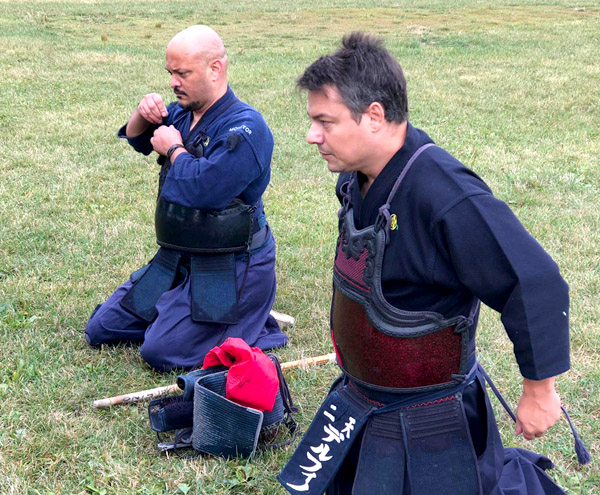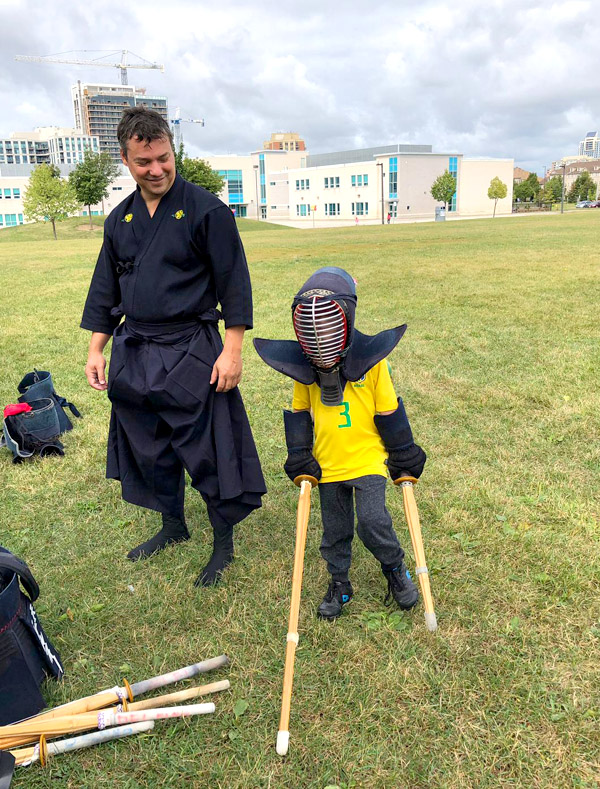 por Niten - Internacional - 24-Apr-2019



Day of the Samurai, a day for reflection, learning and celebration!

For us, the secret to be happy is: Discipline and Party. Indissociable and interdependent things. It is not possible to live and be happy, practicing a rigid discipline without celebrating the advances and conquests. So little is viable to live only at a party without conquering anything. This applies to all aspects of daily life, whether in the Dojo, in professional life or in private life with family and friends.

The millenarian Japanese culture, studied and practiced by the old and new samurai practicing martial arts of the most diverse styles, gives clues to the way forward. Promote the strengthening of the body through the practice of a vigorous physical activity, which prevents ills, increases the quality of life and gives healthy longevity. And, at the same time, promote the strengthening of the spirit through learning and the practice of virtues that improve character and behavior as citizens.

Today we celebrate Samurai Day, always on April 24, the Day of Samurai.

por Niten - Niten - 30-Dec-2018

comments
2 of 2
Thomas - VitoriaShitsurei Shimasu,

PRA CIMAA.
(Continues)
Formentini - VitóriaShitsurei shimasu,

Estive presente no Torneio, e pude sentir pessoalmente a energia e a força das palavras do Sensei. Enquanto ouvia o discurso eu pensava. `Que responsabilidade estar aqui, mas também que alegria!`.

Sou um homem agraciado por poder (Continues)
por MundialKenjutsu - Niten - 01-Dec-2018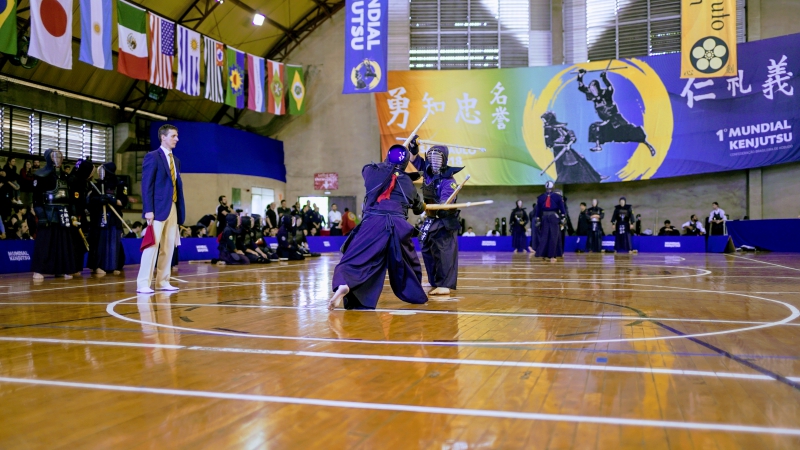 Resultados do 1º MUNDIAL KENJUTSU realizado nos dias 20 e 21 Outubro de 2018 em São Paulo com participação de delegações de:
Portugal, Inglaterra, Estados Unidos, México, Colômbia, Chile, Argentina, Uruguai e Brasil.




(...)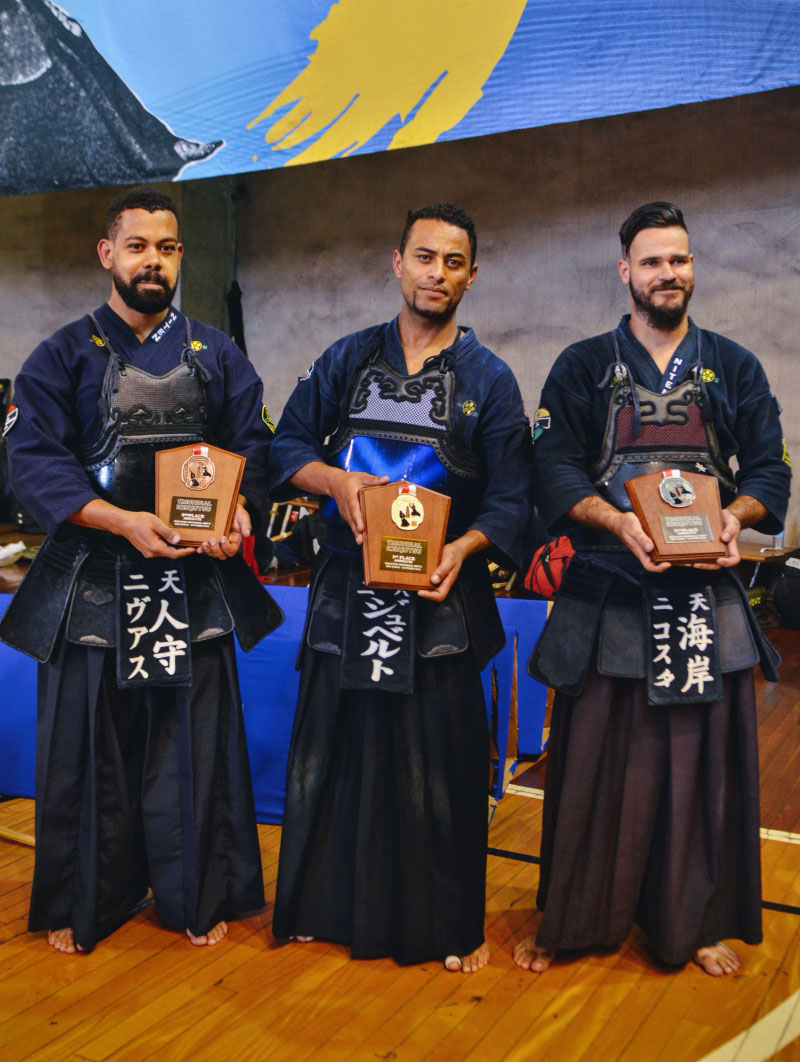 Kenjutsu Categoria Máxima - Masculino
Alexandre Vaz (3º, RJ), Gilberto Vieira (1º, SP) e Ronaldo Costa (2º, RJ)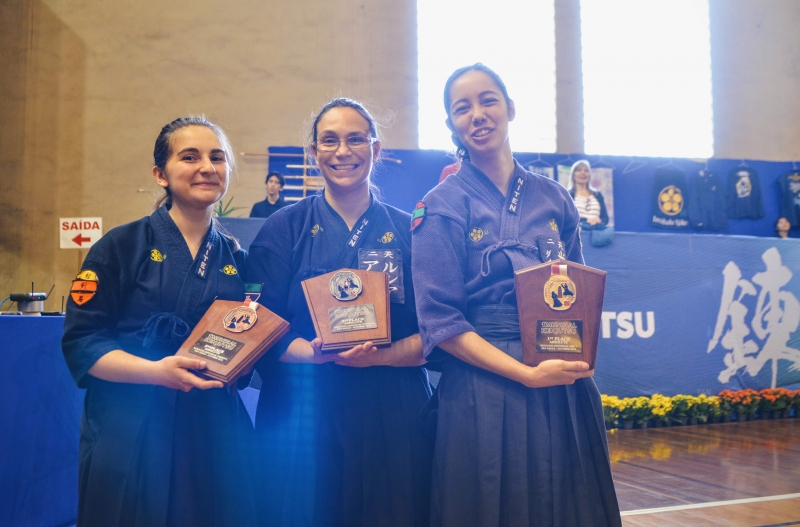 Kenjutsu Categoria Máxima - Feminino
Melissa (Fighting Spirit Feminino) recebendo premiação de 3º lugar em nome de Saieva (3º, ARG), Ana Lúcia (2º, SP) e Daiana recebendo premiaçao de 1º lugar em nome de Paula (1º, ARG)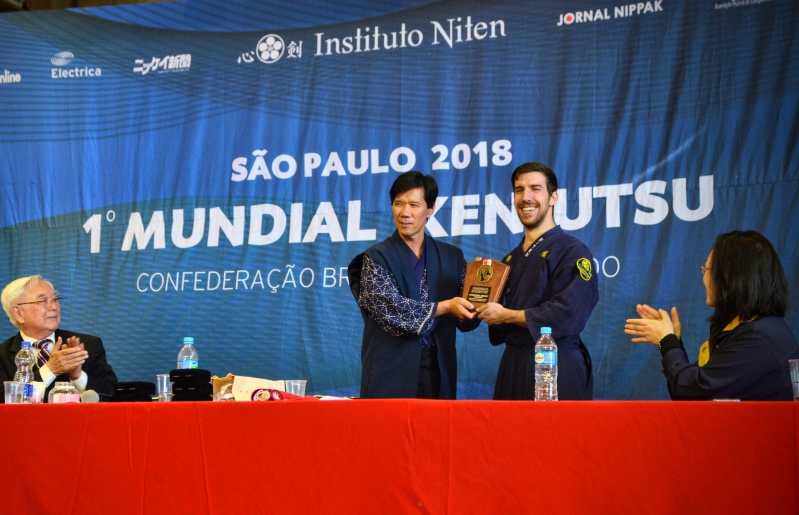 Thomas Spanos (USA, Denver) recebendo prêmio Fighting Spirit Masculino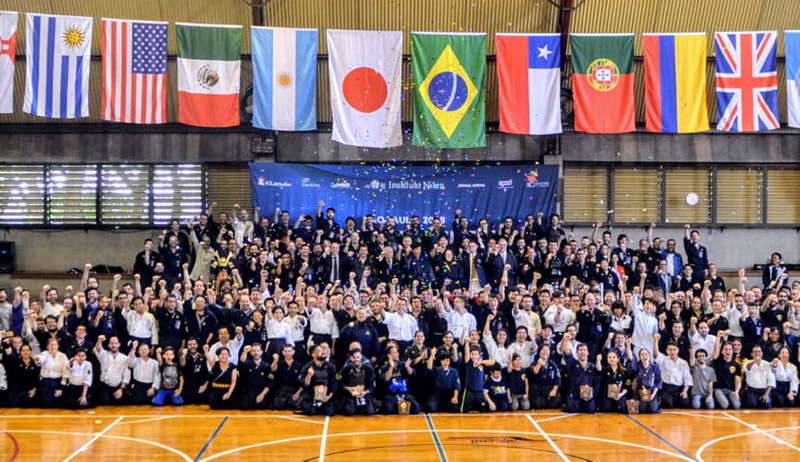 Continues (complete post)
comments
1 of 1
CRISTIANE BARBOSA GOMES - Campo GrandeOmedetou Gozaimassu!!! Somos todos vencedores, pois no NITEN somos um único Clan, uma única família. Muito bem representada por todos os participantes, todos os veteranos e todos os iniciantes, durante este mundial. Sinto profundo e verdadeiro orgulho por (Continues)
por Martins - US/Miami - 19-Nov-2018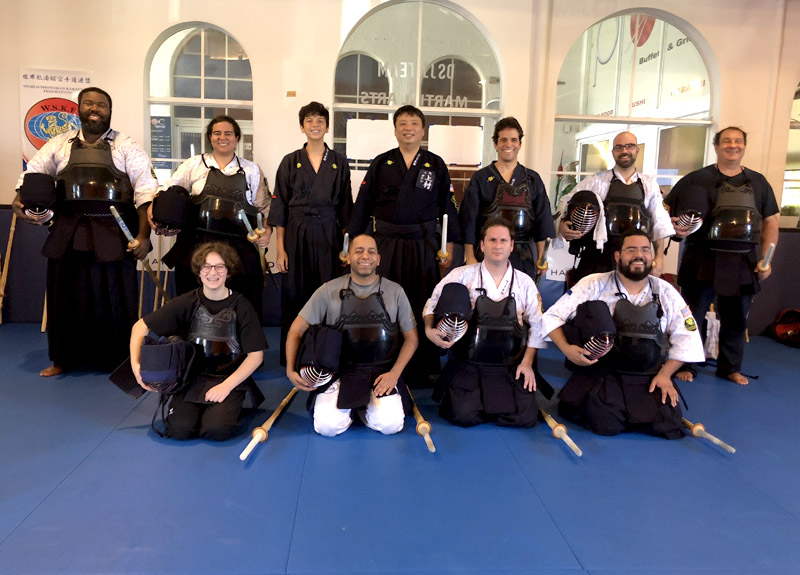 Knowing that I would travel to the US in November, I made plans with Senpai Takeshi during the Kenjutsu World Cup in Sao Paulo last October to visit the NITEN Dojo in Florida.

Even though it was a vacation trip with my family, I couldn't let go the opportunity to strengthen my KIAI while there.

Having driven 4 hours in a row the night before and slept less than 4 hours, I had to practice Hagakure vote #1 to get to the DOJO in time.

Seeing all my colleagues in Kimonos and hakamas made me feel home immediately.

(...)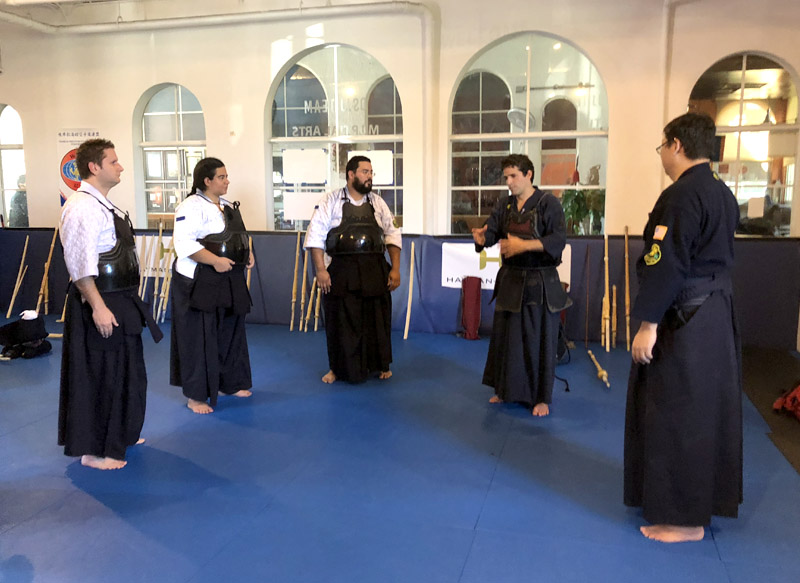 Continues (complete post)
comments
3 of 3
Viggiano - MiamiHai, Arigatou Gozaimashita Senpai Martin!

I enjoyed our fight, it is good to train with someone with more experience. it is a whole different energy. Even though it was short I learned a lot from it.

Arigatou Gozaimashita again for coming until nex (Continues)
Juan Borrero - Fort LAuderdale, FloridaDomo Arigatou Gouzaimashita Senpai Martins!

It was a pleasure to have you in the dojo, experience new energies, and most importantly cross the path of the swords for each person`s personal growth. We look forward to your next visit.

Sayounara, Ariga (Continues)
Takeshi - MiamiDomo Agiratou Gozaimashita Martins !
We are looking forward to practice with you again in the near future.
Takeshi/Miami (Continues)