Coffee with Sensei
Thoughts and comments by Sensei Jorge Kishkawa


Tag todos Return to last Posts
06-abr-2018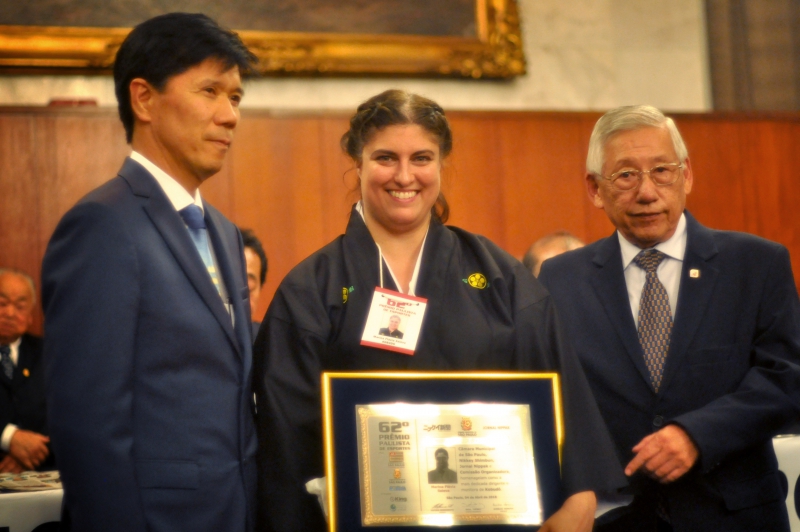 Marina Saieva receives the 62nd Paulista Sports Award in the Kobudô category!






"I am very grateful to receive the Paulista Award,

especially to all the people who were my Senpais, who trained me, who had a lot of patience and who made it possible for this to happen.

When I started, it seemed to me something impossible.

I started looking at each Sempai as a Superman,
Something impossible,

And well, step by step you can get there.

Arigatou Gozaimashita!"
Saieva - Buenos Aires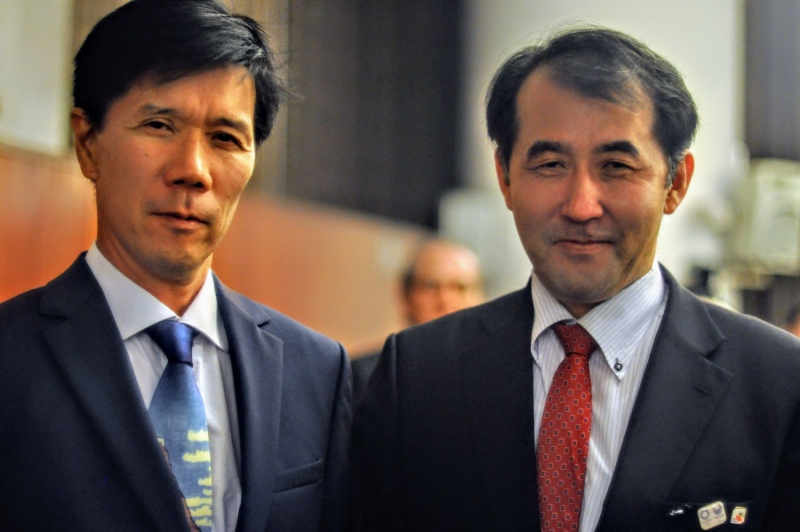 Sensei and Japan´s Consul General in Sao Paulo, Yasushi Noguchi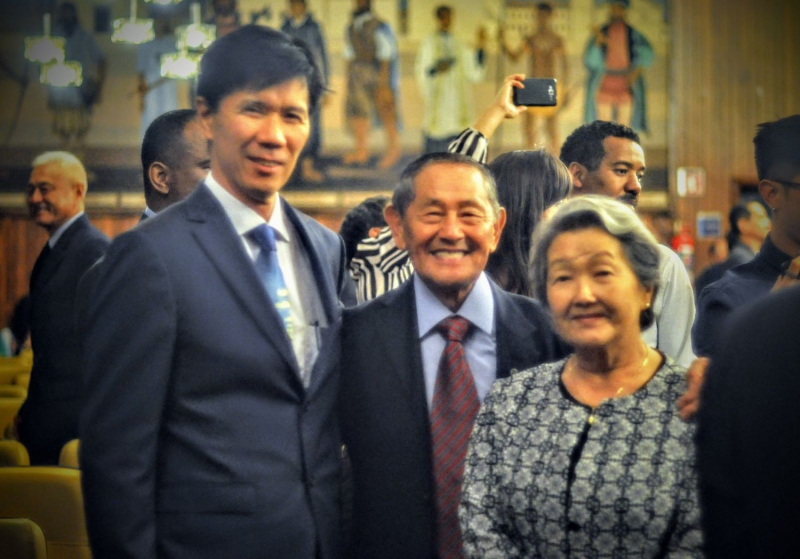 Sensei with General Akira Obara and his wife.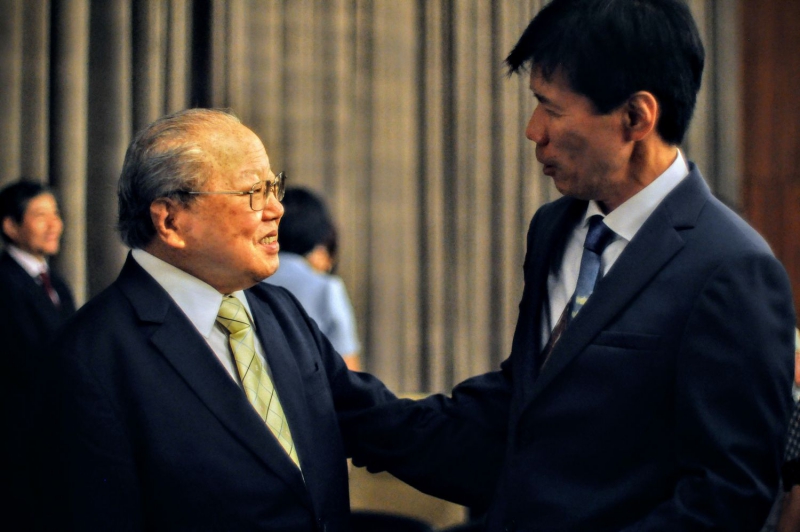 Sensei with Mr. Hatiro Shimomoto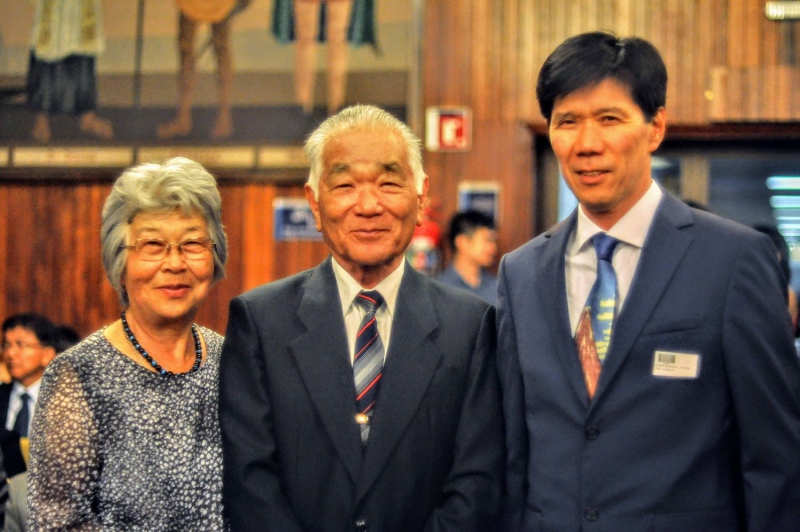 Mallet Golf Kudo couple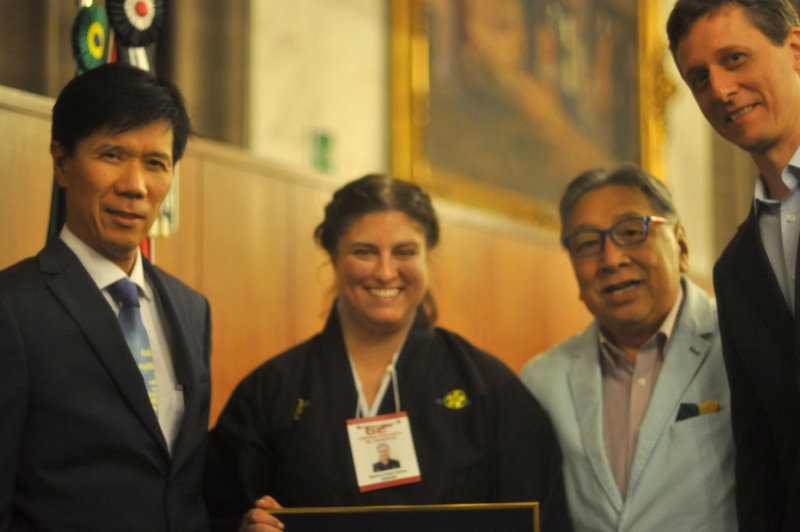 Sensei Jorge Kishikawa, Marina Saieva, Founder of Nippak Newspaper - Dr. Raul Takaki and Sempai Wenzel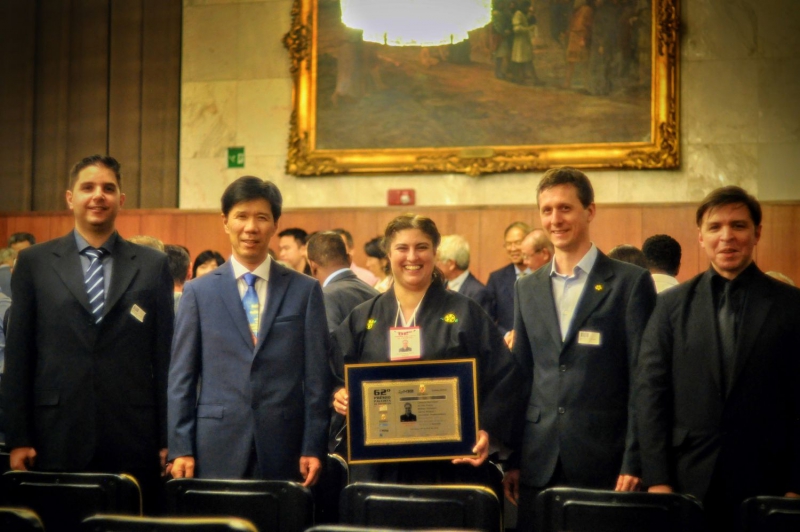 Roger Niero (Coordinator of Santo André Dojo), Sensei Jorge Kishikawa, Marina Saieva, Wenzel Böhm (General Coordinator of the Niten Institute) and Eduardo Huarte (Coordinator of Buenos Aires)
22-mar-2018
Ohayou Gozaimassu Sensei!

Shitshureishimassu.
Domo Arigatou Gozaimashita Sensei for Niten and the Golden Moments!

I graduated in Medicine, and I was a resident doctor in General Surgery. Soon after, I started working in emergency room shifts almost every day of the week. Financially, this was necessary to my family and me. But over time, something started bothering me, and a lot. I realized that just working as I was doing no longer brought me so much joy and satisfaction. I felt stuck in a routine, which if I did not do something about it, would grow old lifeless, without an expectation of future growth. And I knew how to change that: to start a new residency, to make a new specialization to increase my options and to grow in my profession. But I lacked the focus and energy to change that situation.

That"s where Sensei and the Golden Moments were fundamental!

In late August, early September, in the Golden Moments, Sensei told us the story of a samurai who started very low in the hierarchy, but who knew what he wanted, he had a goal: he wanted to grow! And he did it, just because he had a goal! And at the end of the Golden Moments, Sensei concluded: "To grow, to evolve on the Path, you need a goal! Otherwise, you will not grow, you"ll stand still where you are!"

And that phrase was the "cold water bath," the "Men Ippon" I needed! That phrase kept "knocking" in my mind for days and days until I made the decision that would change the course of that route to which I imprisoned myself. This Golden Moment happened very close to the registrations for the residency tests, and the decision I made was to enroll and enter this "Shiai" to win!
For that, I would need to study and to study, I would need to regain focus and energy. And to get the focus and energy I needed, I trained, and I trained a lot! I trained almost every day of the week!

And the result: I won the "Shiai"! I was approved for the residency in one of the most competitive specializations, in the most required hospital!

Once more, Domo Arigatou Gozaimashita to Sensei for Niten and the Golden Moments!

Sayounara,

Verzine (Ana Rosa Dojo - São Paulo)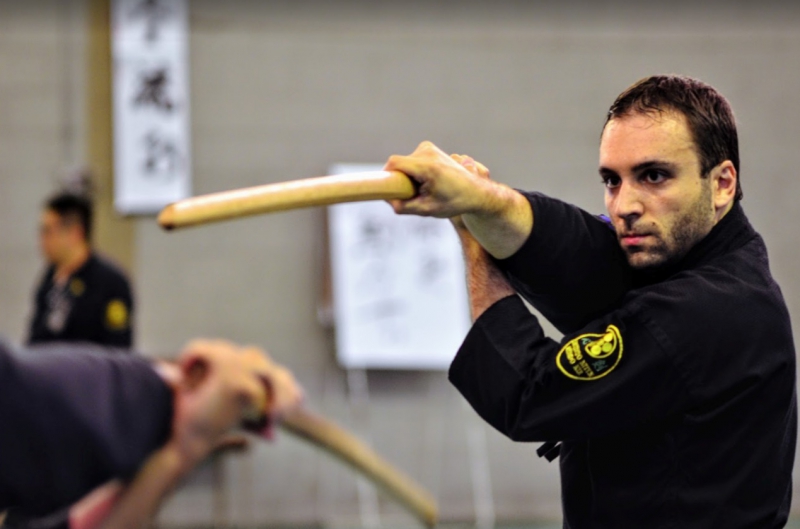 Verzine training in Sao Paulo
21-mar-2018





3, 2, 1, Zero!... liftoff! The SHINHAGAKURE in ENGLISH is launched!
 

Shinhagakure was released in English!

 

From now on SHINHAGAKURE is also available in English!

Available through Amazon"s publishing tool, everyone from almost every country can purchase this book!

 

The English version of Shinhagakure is the result of the efforts from José Manuel, translator and a Translation professor at the Fluminense University, a careful revision from Thomas Spanos, coordinator of Denver"s dojo from Niten Institute, and the final artwork preparation of Sebastian Koziner, coordinator of the Niten"s dojo from Mercedes city, Argentina.

An international team for a book that now begins its international journey as well.

A special Arigato for those who were committed in this project, and for all those who help lead the Niten Institute across borders.

 

 

"As a student of NITEN in the USA, reading the Shinhagakure is a chance for me to sit at the foot of our master and receive his wisdom, despite the great distance. I am very proud to have helped in a small way with the new English version of the book. Domo Arigatou Gozaimashita!" Thomas Spanos

 



Click to Buy the ShinHagakure at AMAZON
08-mar-2018
Banzai to the Strenght
Compassion
Respect
Beauty
Determination
and Ambition.

Banzai to all women who fight day after day for a united and equal world!

GAMBATEE!




06-mar-2018


Todesco x Massao
Graduated´s Shiai in the 16º Brazilian Tournament by Kobudô Teams